"Update: Trademark/Brand RPM Development on the Internet" Seminar Successfully Held in Beijing
Source: RegistryDate: 2016-08-10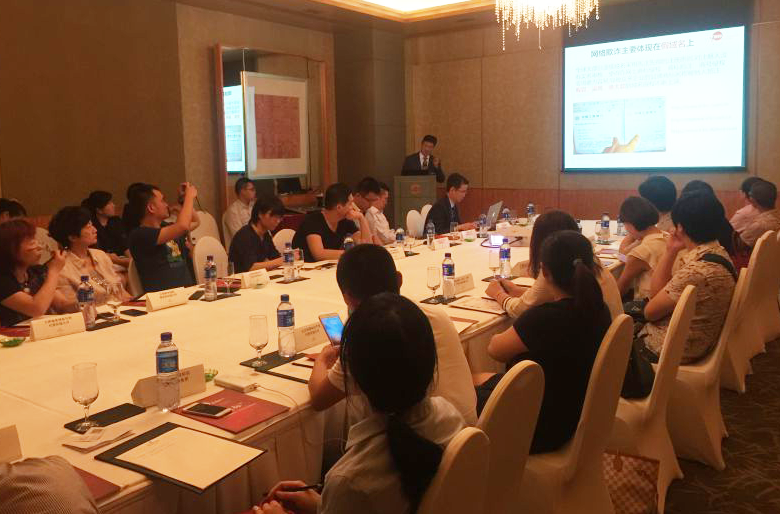 A seminar titled "Update: RPM Development on Internet" was hosted by the .商标 ("Dot Trademark") Domain Registry in Beijing Shangri-La Hotel on 15 June 2016. The keynote speakers from Dot Trademark, Wu Yangyi, Operating President and Dennis Cai, President of Policy and Compliance presented and discussed the latest developments in trademark and brand Rights Protection Mechanisms with representatives from intellectual property community.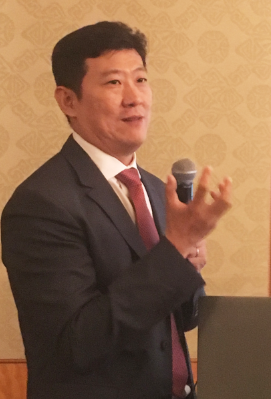 Mr Wu delivered a presentation of "Analysis of Application Limits and Infringement of Trademark/Brand Online". He pointed out that one of the greatest challenges for promoting brands on the Internet is that graphics identity of traditional trademark cannot be used as natural language keyword on search engines, which makes it challenging for a brand trademarks to spread gain visibility on the Internet, and contributes to infringement and disputes related to the use of trademarked names in many internet applications (e.g., domain name and keyword URL, App name, online store name on electronic business platform, social media names such as Wechat public number, and keywords for bid in search engine). Present online platforms, which lack complete registration rules and supervision & administration system for naming result in the rapid growth of fake account names and websites. The misuse of trademarked names and similar names, or "cybersquatting",  misleads Internet users and consumers and infringes the legal rights of trademark holders. Therefore, using an online Internet address with the Chinese characters 商标 (Trademark) as the suffix, provides traditional trademark/brand holders with an online identity that can more easily recognized and spread on the Internet. A .商标address clearly communicates trademark holders' rights with two Chinese characters that means trademark in Chinese. In addition, The rigorous registration rules of .商标 which requires proof of trademark rights, ensure that each .商标 domain name represents a real and reliable trademark/brand. This innovative brand identity will effectively help trademark/brand holders do business on the Internet, reduce the risk of domain name infringement and the possibility of Internet users and consumers being defrauded by enabling them to more easily identify the official website of brand companies.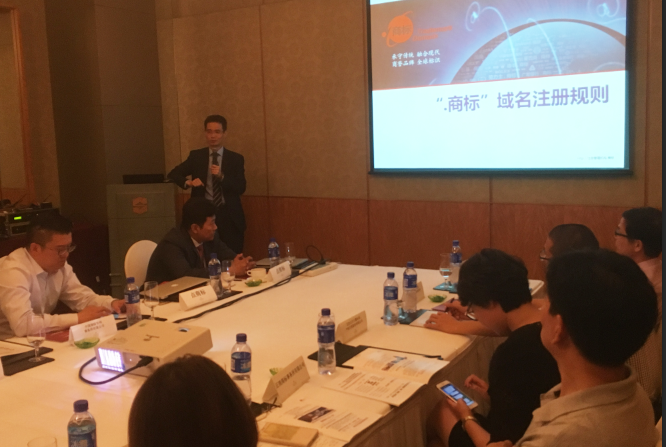 Mr. Dennis Cai, President of Policy and Compliance, presented "Registration Rules and Development Trends of.商标". Mr. Cai introduced to the participants in detail the registration rules of .商标. He pointed out that the fundamental registration validation process used by the .商标 Domain Registry ensures that every .商标 domain name corresponds to a legitimate trademark right. The registration rules also require that registrants use .商标 reasonably and in good faith, ensuring every .商标 corresponds to a real and trustworthy website, application or service. The .商标 Domain Registry highly values the right protection for trademark/brand holders. In addition, by applying reasonable registration rules, we also hope to guide trademark/brand holders to use reasonable keywords in their brand identity on the Internet. Mr. Cai also disclosed that the .商标Domain Registry is planning to establish an independent Policy Advisory Committee to ensure that the registration rules of .商标 are consistent with the latest trends and rights protection practices of the international intellectual property community, and to the maximum extent possible, ensure the rationality and fairness of the registration rules.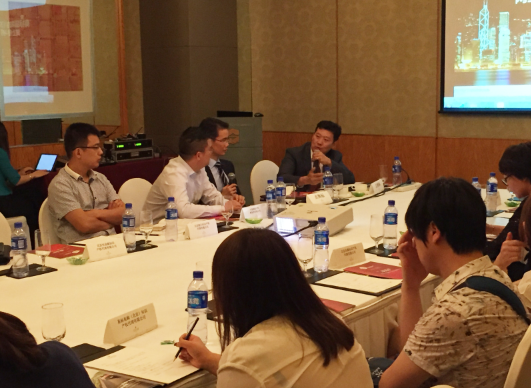 The seminar attendees actively participated in the discussion. Representatives from the intellectual property industry expressed their support for this innovation in the field of Internet + intellectual property, and the rigorous registration rules applied by the .商标 Domain Registry. Participants contributed some excellent suggestions for the enhancement of the .商标 registration rules, and ideas for promoting .商标. Many also expressed interest in cooperating with the .商标 Domain Registry to promote the use of .商标 to their clients and the traditional intellectual property industry.