Dot Trademark Speaks at American Chamber of Commerce, Hong Kong Online Intellectual Property Protection Seminar
Source: RegistryDate: 2016-08-17
Dennis Cai, President of Policy and Compliance of Dot Trademark Registry was invited by the American Chamber of Commerce in Hong Kong to speak during the Intellectual Property Committee Luncheon Event on 12 July 2016. Over 500 American Chamber members and guests attended the seminar, including attorneys and executive management of Fortune 500 companies.
Dennis shared his extensive experience in intellectual property and domain name dispute resolution, and insights on recent cases of online infringement in Mainland China. He discussed the IP rights protection strategies that Mainland Chinese companies have adopted, and also covered related Internet legislation during this two hour seminar.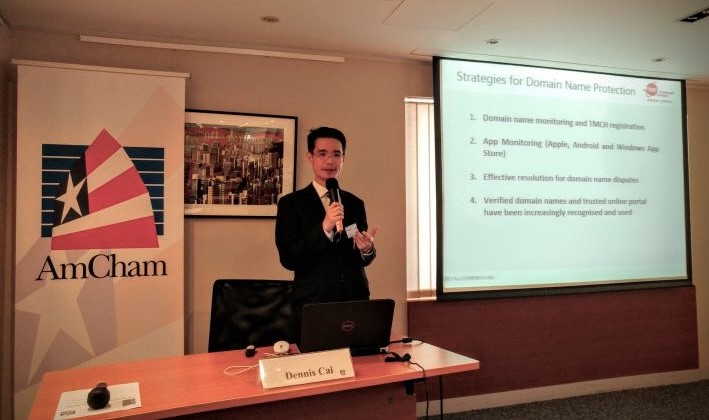 The presentation, and his thoughtful comments were enthusiastically received, and the feedback from attendees was very positive.