Dot SHANGBIAO Management Visited U.S. Chamber of Commerce
Source: RegistryDate: 2016-08-10
The core management of Dot SHANGBIAO Domain Registry visited U.S. Chamber of Commerce (USCC) on May 26 and discussed in depth on mutual cooperation.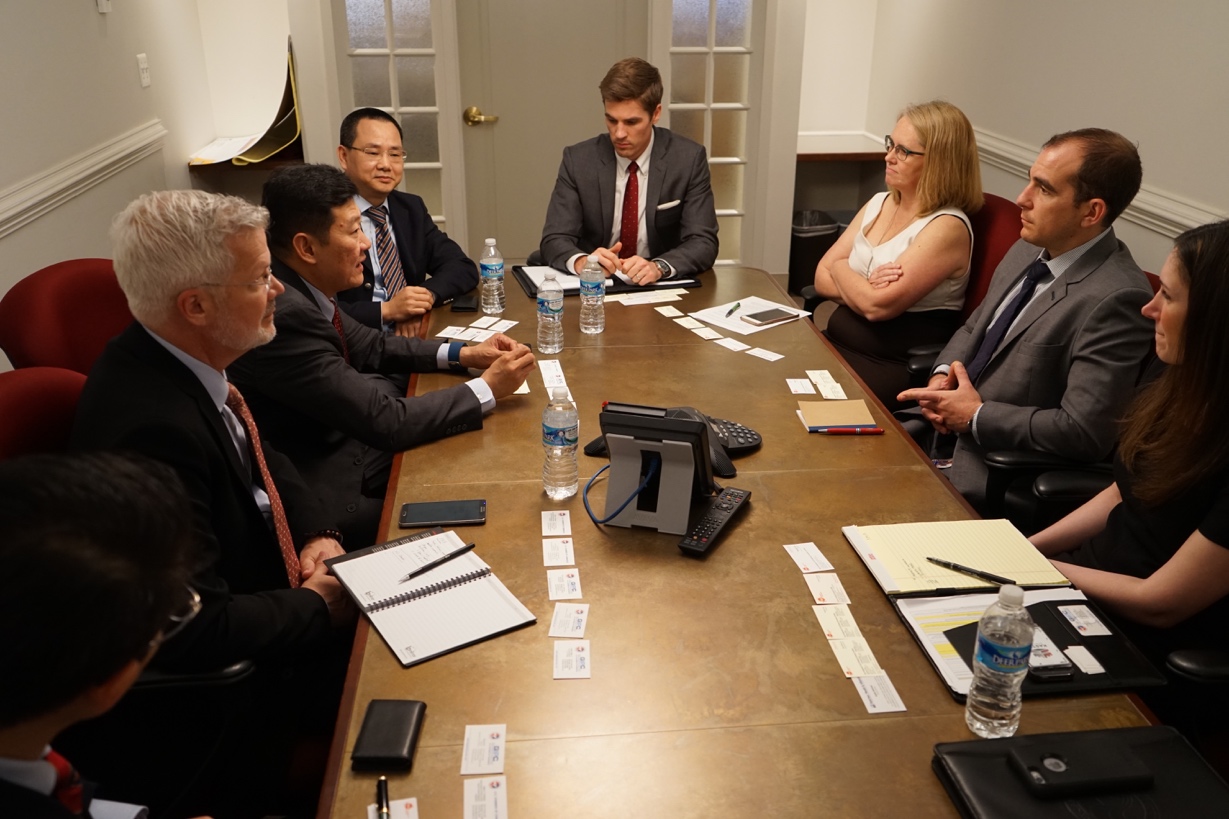 Dot SHANGBIAO Domain Registry introduced to U.S. Chamber of Commerce the development of Dot SHANGBIAO (Dot Trademark in Chinese), an online symbol based on Chinese domain and targeted to trademark & brand holders. Also they introduced the development concept of Dot SHANGBIAO and the value it brings to global trademark holders on aspects of brand building and protecting on internet. The U.S. Chamber of Commerce pays much attention to the latest trend of global intellectual property, also to the online intellectual property challenges its members encounter in China. Through communication, U.S. Chamber of Commerce approved the value of Dot SHANGBIAO as an internet brand symbol specialized to serve trademark holders, and hope that Dot SHANGBIAO Domain Registry maintain communication with the numerous members of USCC through various member events. Both parties expressed the desire to keep in touch with each other on the business development of Dot SHANGBIAO Domain Registry and future cooperation.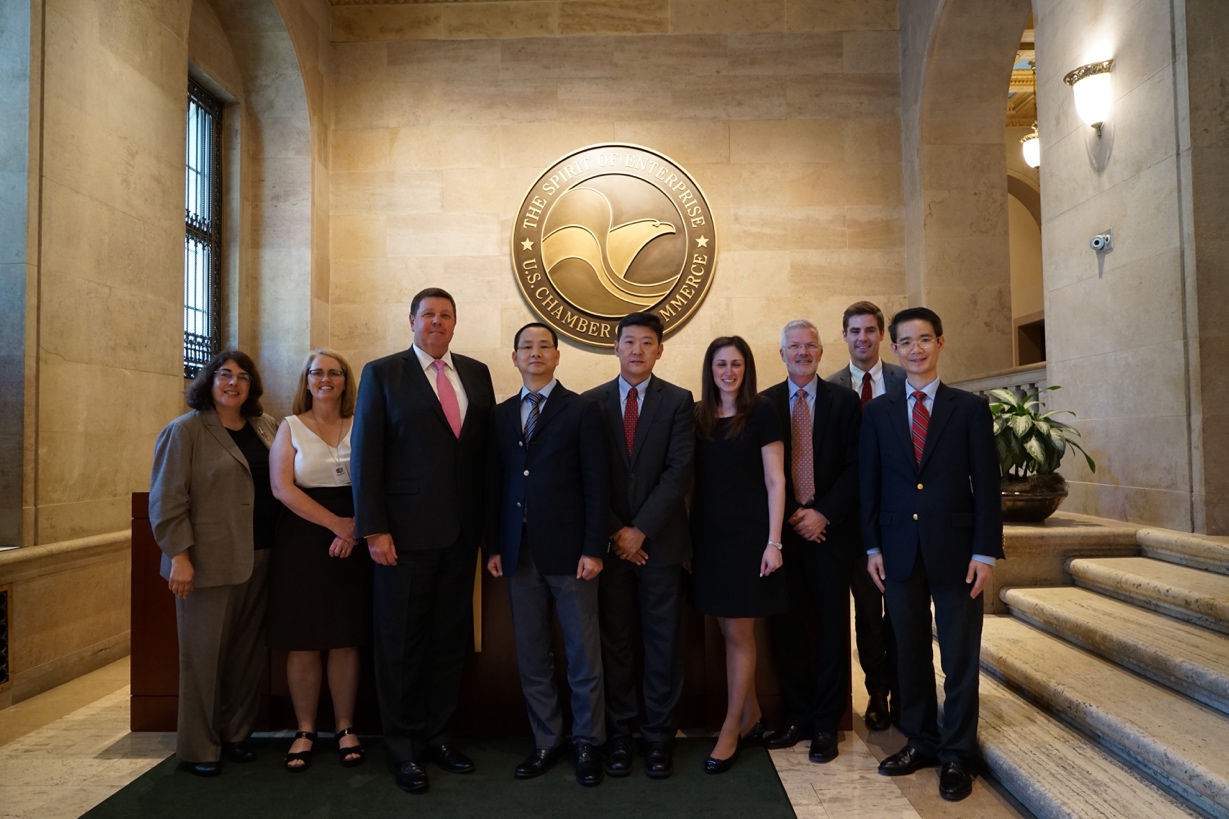 Huang Xiongwei, Chairman of Dot SHANGBIAO Domain Registry, Wu Yangyi, Operating President, Cai Weiping, Policy and Compliance President, Ken Hansen, GM International of Dot SHANGBIAO Domain Registry, Frank Cullen, Executive Director of USCC Global Intellectual Property Center, Ellen Szymanski, Senior Director, Dan Markus, Senior Manager of China Affairs of USCC International Dept. Asian Section, and Frank Cullen, US Intellectual Property Policy Executive Director of USCC attended this meeting.