Dot Trademark Co-organizes IP Seminar with HKIAC
Source: RegistryDate: 2016-10-11
HK Arbitration Week - The Evolution of Intellectual Property Disputes
Event details
Date:   19 October 2016 (Wednesday)
Time:   08:20 – 11:20am
Venue: Hong Kong International Arbitration Centre (HKIAC)
            38/F, Two Exchange Square, 8 Connaught Place, Central, Hong Kong.
Time
Agenda
08:30 – 09:00
Registration
09:00 – 09:10

Opening remarks

Speaker: Ms. Sarah Grimmer, Secretary-General of HKIAC

09:10 – 10:00

Introductory session

Topic 1: Threats to domain names? New weapons against 

cybersquatting

Speaker: Mr. Dennis Cai, President of Policy & Compliance, Dot 

Trademark TLD Holding Company Ltd

  ●Developments in new generic top level domains (gTLDs)

  ●Increasing trend of domain name disputes and resolutions

  ●Verified domain names 




Topic 2: The Role of ICANN in IP rights protection

Speaker: Mr. David Kreider, Arbitrator, Past General Counsel, China Mobile and               Vodafone

  ●Introduction to ICANN

  ●Overview of the Uniform Domain Name Dispute Resolution Policy(UDRP)

    Rights Protection Mechanisms (RPMs)

    Applicable to the new TLDs – Legal Rights Objections (LROs)

    Trademark Clearinghouse (TMCH)

    Uniform Rapid Suspension System (URS)

    Post-Delegation Dispute Resolution Procedure (PDDRP)

10:00 – 10:20
Networking and refreshment break
10:20 – 11:20

Panel discussion: Practitioners' views on the trend of intellectual

property disputes

  ●The Expanding Universe of Transnational IPR Disputes,Insights from investment         arbitration and trade litigation

  ●Intellectual property disputes in the context of traditional knowledge and culture

  ●Panelists' decision theories in domain name dispute resolution and recent cases

  ●Insights of intellectual property disputes trend




Discussion

Moderator: Mr. Dennis Cai, President of Policy & Compliance, Dot
Trademark TLD Holding Company Ltd




Panelists:

  1. Professor Julien Chaisse, Director of the Center for Financial Regulation and             Economic Development, the Chinese University of Hong Kong

  2. Mr. Anthony Rogers, Former Vice-President of the Court of Appeal of Hong Kong

  3. Mr. David Kreider, Arbitrator, Past General Counsel, China Mobile and Vodafone

  4. Mr. Jerome Delacroix, Project Manager of Compliance, the OP3FT

  5. Mr. Sim Sze Kuan, Vice President of Legal Affairs, Bracell Limited
Event details and registration page

Please register at this link.
*In-house legal counsels will be granted free passes
Speaker biography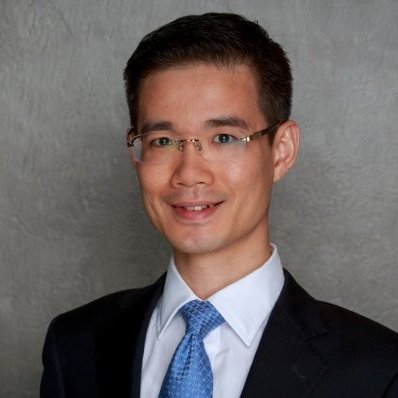 Mr. Dennis Cai is currently the President of Policy and Compliance of Dot Trademark TLD Holding Company Limited. He has 12 years' experience in policy making, IP dispute resolution and digital brand protection. 
Mr. Cai was the Assistant Secretary-General of the Hong Kong International Arbitration Centre (HKIAC) and Secretary-General of Asian Domain Name Dispute Resolution Centre (ADNDRC) where he oversaw IP and domain name dispute resolution proceedings and involved in the revamp and implementation of relevant policies and rules. 
Mr. Cai is a member of the Hong Kong Institute of Arbitrators (HKIArb), Licensing Executive Society China (Hong Kong Sub-Chapter), Hong Kong Institute of Directors (HKIoD), and Hong Kong Institute of Legal Translation (HKILT). He is also a holder of two masters' degrees, namely LL.M. in WTO Laws and MA in Arbitration and Dispute Resolution.