Dot Trademark Addresses Asialaw Asia-Pacific Dispute Resolution Summit
Source: RegistryDate: 2016-10-13
Dot Trademark TLD Holding Company Limited ("Dot Trademark") participated in the annual Asialaw Asia-Pacific Dispute Resolution Summit ("the Summit") on 27 September 2016. The Summit attracted over 200 delegates from the top Asia-based legal practitioners and business leaders to gain insight from experts and peers on the topic of dispute resolution issues impacting companies in the region.
Dennis Cai, President of Policy and Compliance was a IP Dispute panel speaker. His presentation showcased various internet domain name related online infringement issues. Dennis noted that, from a policy-making perspective, lack of trademark rights verification in domain name registration under most of the Top-Level-Domains (TLDs) is a key reason for domain name disputes. He also highlighted that the landscape of online brand protection in Mainland China is getting increasingly complicated.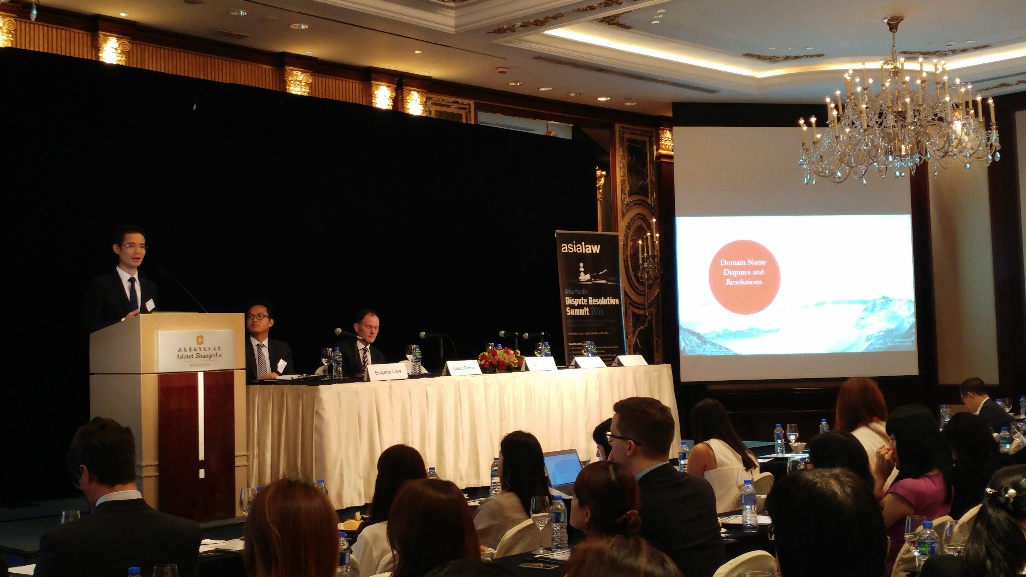 Dennis' presentation was followed by a panel session in which he shared many insightful views and unique experience in applying Alternative Dispute Resolution (ADR) in resolving IP disputes. Among other tips, Dennis advised that in-house counsel should pay attention to new developments of internet and IP related legislation, policies and rights protection mechanisms by relevant governing bodies across jurisdictions, so as to adopt effective protection strategies for coping with online infringement.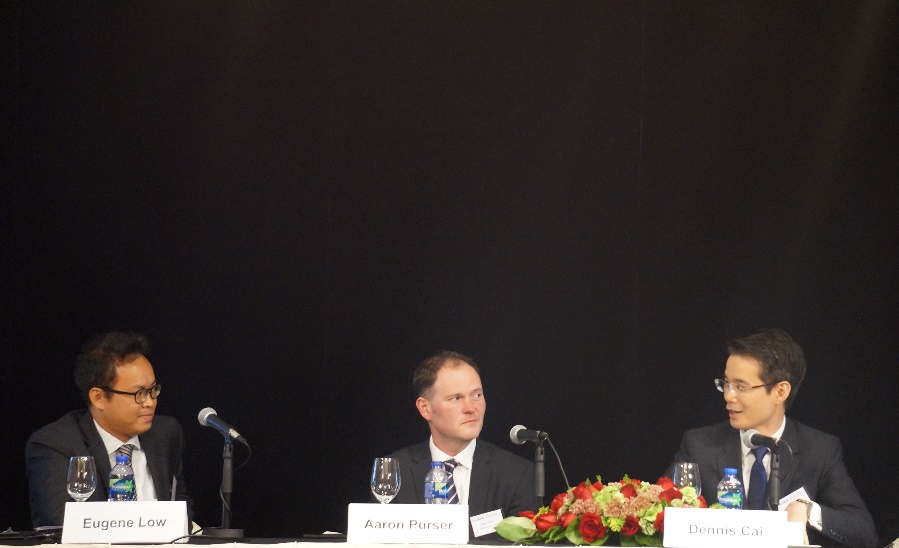 The presentation and panel session was well received from attending delegates, which consisted of counsel, regulators, mediators and arbitrators and academics. 
After attending the session, many attendees realized that Dot Trademark is the first and only TLD Registry, which has set up an effective trademark right verification and protection system for all its domain name registrations. This enables brand owners to use the names of their trademarks in domain name registration and prohibits any confusing and infringing registrations in the ".商标" (.trademark in Chinese) TLD. The attendees showed strong interests in knowing more about how Dot Trademark's rights protection mechanisms contribute to online brand protection in Mainland China.