On April 21, China Trademark Association held the "Training Course on Trademark Examination, Review and Litigation" in order to help general enterprises, trademark agents and trademark practitioners from relevant organizations to enhance their professional skill on trademark registration. The Trademark Office of SAIC, Trademark Appraisal Committee, Cooperation Center for Trademark Examination of SAIC, the Supreme People's Court of the People's Republic of China, and relevant experts from the industry were invited to give exclusive lectures and training on trademark examination, review and litigation related questions. Wu Yangyi, Operating President of Dot SHANGBIAO Domain Registry, was also invited to share on the topic of the value and growth of Dot SHANGBIAO domain. On the night of April 21, Dot SHANGBIAO Domain Registry held a thematic reception naming "The Night of Dot SHANGBIAO".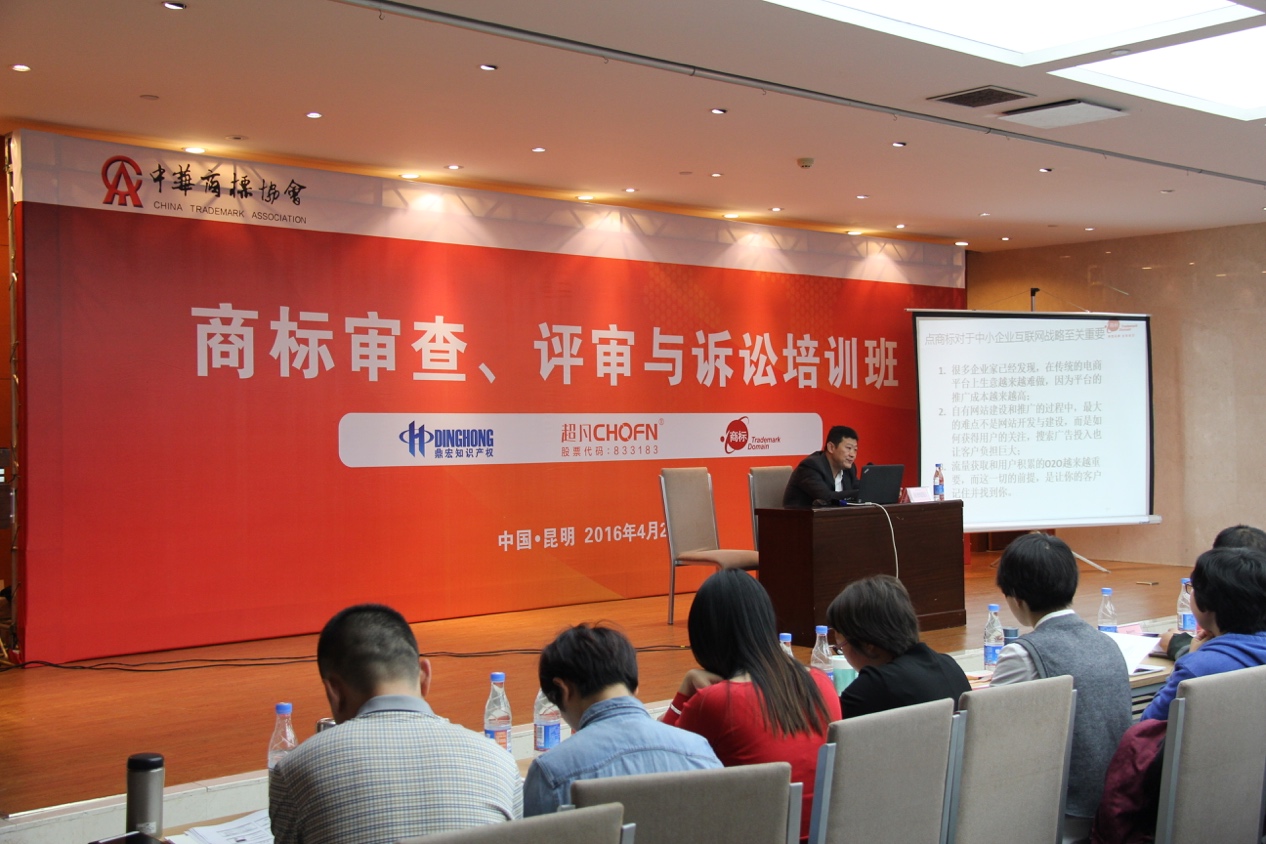 Wang Ze, Deputy Secretary-General of China Trademark Association (CTA), attended this reception and made a speech. According to his introduction, ".SHANGBIAO" Domain Registry is a standing member as well as the strategic partner of CTA. Their ".SHANGBIAO" Top Level Domain enables trademark holders to use their real trademark name as the portal on internet, thus plays a positive role in promoting trademarks and brands on internet. China Trademark Association had also used several Dot SHANGBIAO domain names including "中华商标协会.商标". He concluded his speech with a thank to ".SHANGBIAO" Domain Registry for the support to the Kunming training and for holding such a reception, which gave an opportunity for relaxing and exchanging among the general members, friends and representatives that joined this training.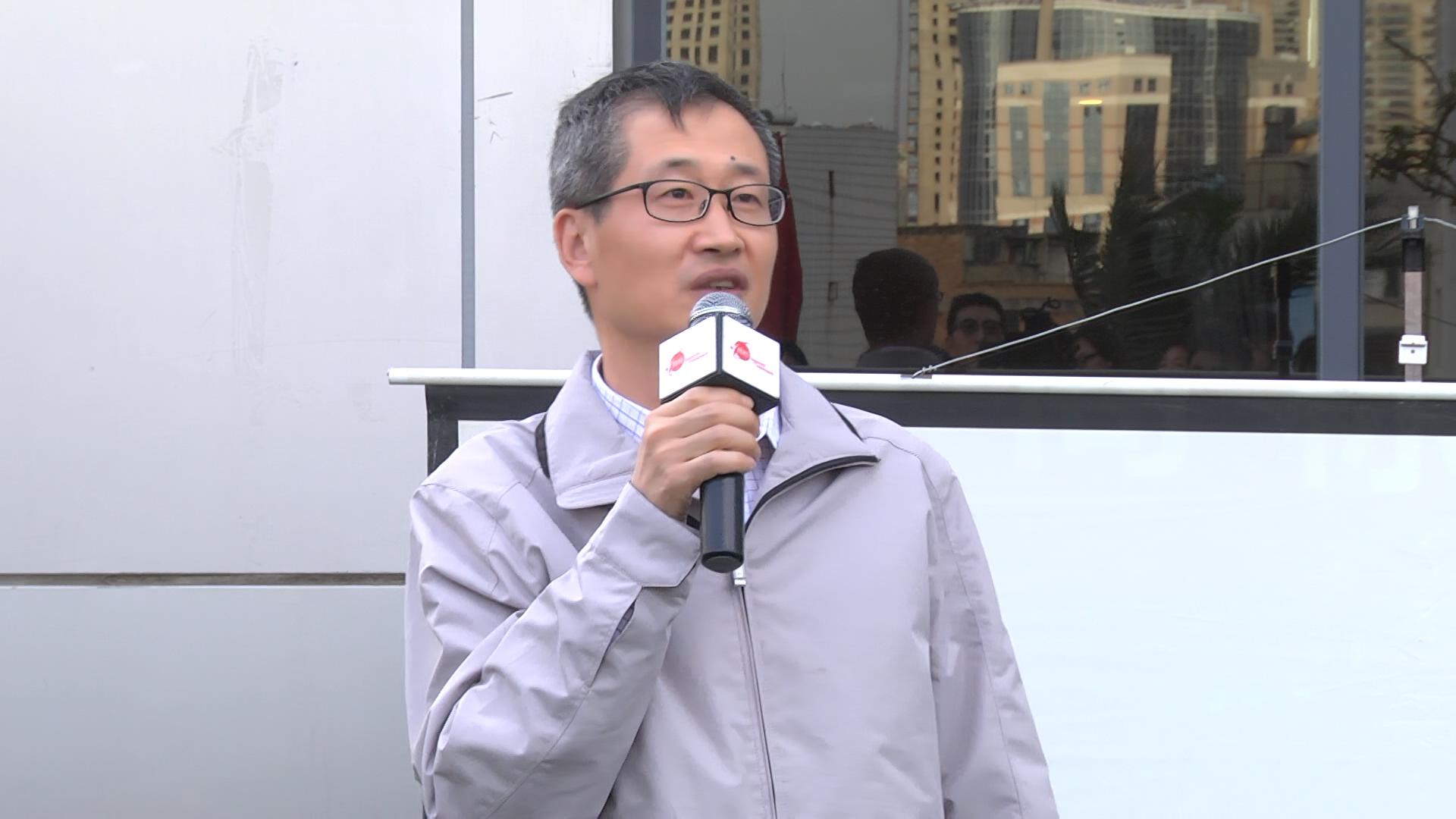 Ms. Zuo Yang, Vice President of China Region of ".SHANGBIAO" Domain Registry, made a speech to the guests. She mentioned that as an international generic Top Level Domain which exclusively serves global trademark holders, Dot SHANGBIAO was devoted to help brand enterprises use their own trademark names as the trustworthy portal on internet, and always hoping to keep close cooperation with trademark intellectual property industry. The rules for internet Top Level Domains made by Internet Corporation for Assigned Names and Numbers also require that domain registries must provide domain registration services through domain registrars. Therefore, ".SHANGBIAO" Domain Registry hopes to cooperate with broad trademark intellectual property agencies to bring ".SHANGBIAO" to trademark holders, to help them promote and manage their brands on internet, thus to truly realize the dream of building a brand powerful country.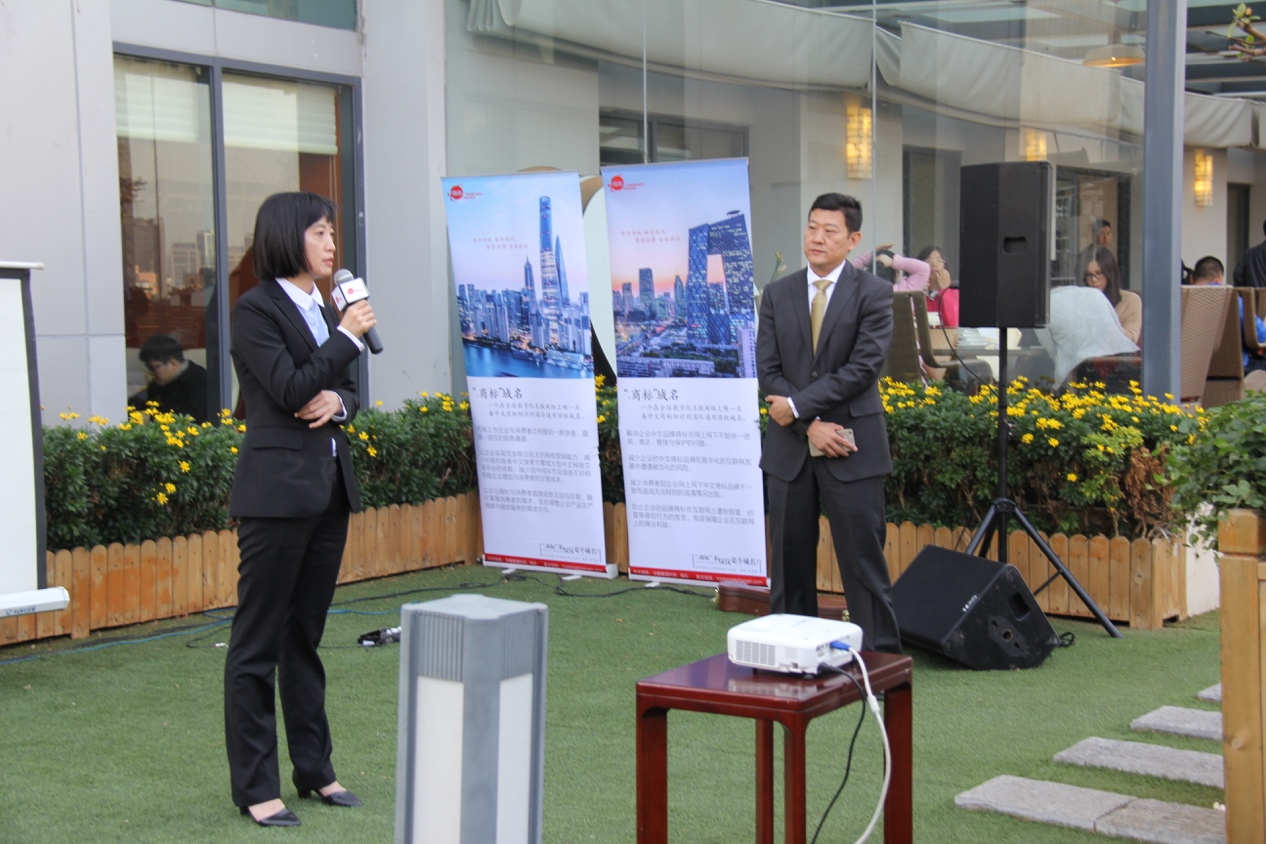 Both as partner of ".SHANGBIAO" domain name, the two co-organizers of this Kunming training course had already started to provide ".SHANGBIAO" domain registration services for clients. Lawyer Zhou Hong, Vice President of Chaofan Intellectual Property Service Co., Ltd, and Mr. Liu Huifeng, General Manager in Intellectual Property Business & Senior Partner of Dinghong Intellectual Property Group, also participated in this reception and made speeches to the guests. Both of them consented with the value of Dot SHANGBIAO domain names to trademark holders, and shared their experiences on providing Dot SHANGBIAO registration service from the aspect of registrars.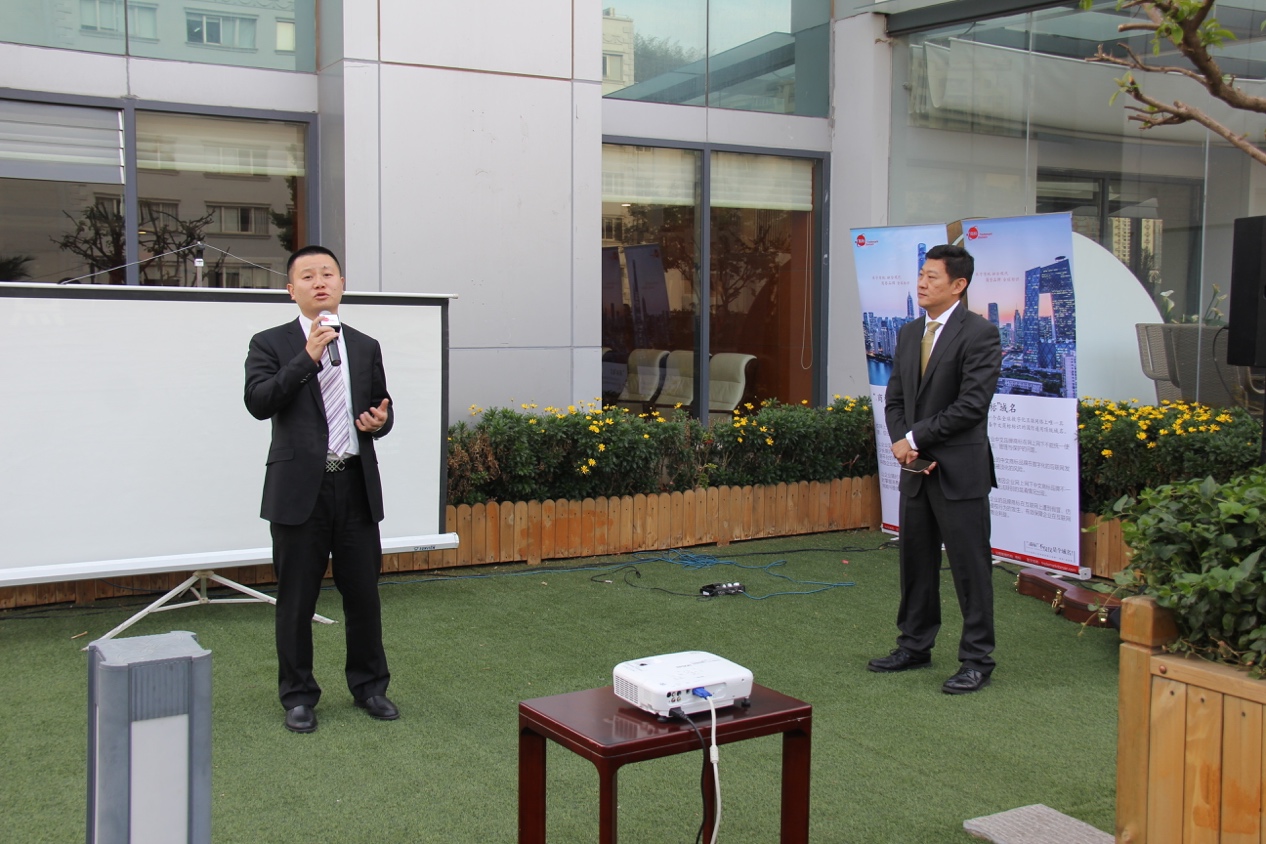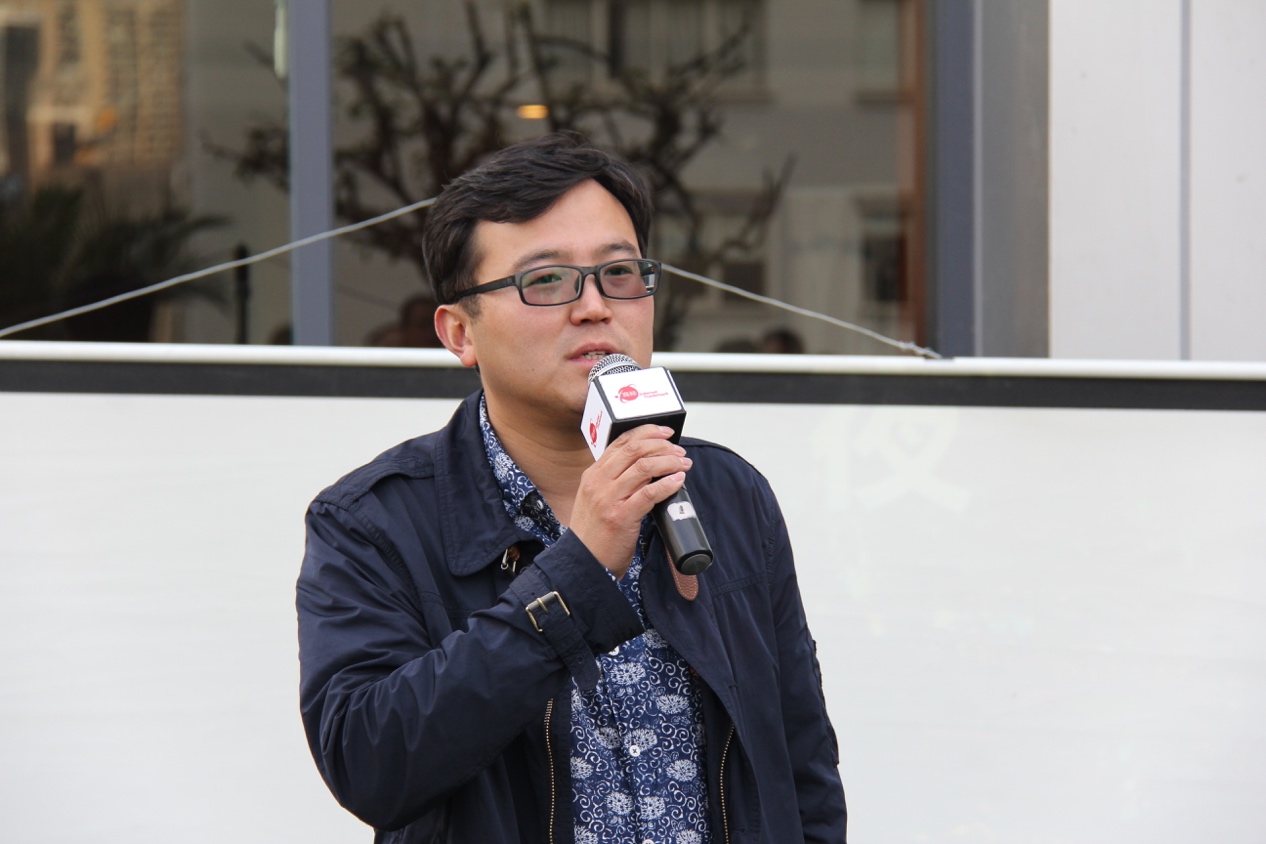 Over two hundred people participated in this reception, including lecture experts of the Kunming training course, members of China Trademark Association, representatives from trademark agent industry and corporate end customers.