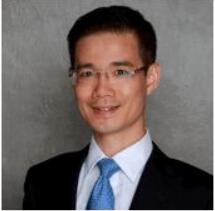 Hong Kong 3 May 2016 - Dot Trademark TLD Holding Company Limited ("Dot Trademark") is pleased to announce the appointment of Mr. Dennis Cai as its President (Policy and Compliance) and new member of Board of Directors commencing today.
Dot Trademark is a company registered in Hong Kong. It has been accredited by the Internet Corporation for Assigned Names and Numbers (ICANN) to operate as the Registry of Top Level Domains (TLD) ".商标" (dot "trademark" in Chinese).
Mr. Dennis Cai has 12 years experience in international domain name dispute resolution, Online Dispute Resolution (ODR) and digital brand protection. Mr. Cai was the Assistant Secretary-General of the Hong Kong International Arbitration Centre (HKIAC) and Secretary-General of Asian Domain Name Dispute Resolution Centre (ADNDRC) where he oversaw IP and domain name dispute resolution proceedings and the setting up of different policies for new gTLDs in Hong Kong. Mr. Cai is a member of the Hong Kong Institute of Arbitrators (HKIArb), Licensing Executive Society China (Hong Kong Sub-Chapter), Hong Kong Institute of Directors (HKIoD), and Hong Kong Institute of Legal Translation (HKILT). He is also a holder of two legal masters' degrees, namely LL.M. in WTO Laws and MA in Arbitration and Dispute Resolution.
Mr. Cai and his team is based in a prime location in Hong Kong to oversee policy setting, compliance and complaint handling, with an emphasis on the accreditation of registrars and resellers in connection with ".商标" domain name registrations in Hong Kong and overseas.
Commenting on the new appointment, Mr. Vincent Huang, the CEO and Chairman of the Dot Trademark said "Dennis brings invaluable know-how and resources to Dot Trademark and will be an important asset to the management and policy making team. His knowledge in domain name, Intellectual Property rights protection and international experience are indispensible to the refinement of our registration rules and dispute resolution mechanisms."
"We are absolutely delighted to install Mr. Dennis Cai as our President of Policy and Compliance," said Mr. Walter Wu, President of China Operations. "I am confident that Dennis and his team will help enhance our policies and rules to the global preeminent position in domain name registration and rights protection.
Mr. Cai commented: "I am very grateful for the appointment, and it is a great honour to join the team and to take up the responsibility to help strengthen the policies and rules for the".商标" Chinese new gTLD.
About Dot Trademark TLD Holding Company Limited
Dot Trademark endeavors to promote the use of Chinese domain names and trusted websites. Amongst all the ICANN accredited new gTLDs Registries, Dot Trademark is the first and only Chinese TLD registry which sets up trademark rights verification regime for domain name registration. Its innovative and stringent regime enables trademark holders to denote their rights in the Internet by way of a ".商标" domain name, which contributes to the establishment of a safer portal to Internet for the entire Chinese-speaking communities globally.
Media Contact

Dot Trademark TLD Holding Company Limited
743B , 7/F Two Exchange Square,
8 Connaught Place, Central, Hong Kong
Tel: (852) 2297 2392
Email: policy@tdnnic.org